Congratulations to the team members for this new article about "Species-specific regulation of XIST by the JPX/FTX orthologs" published in Nucleic Acids Research (Feb 2023).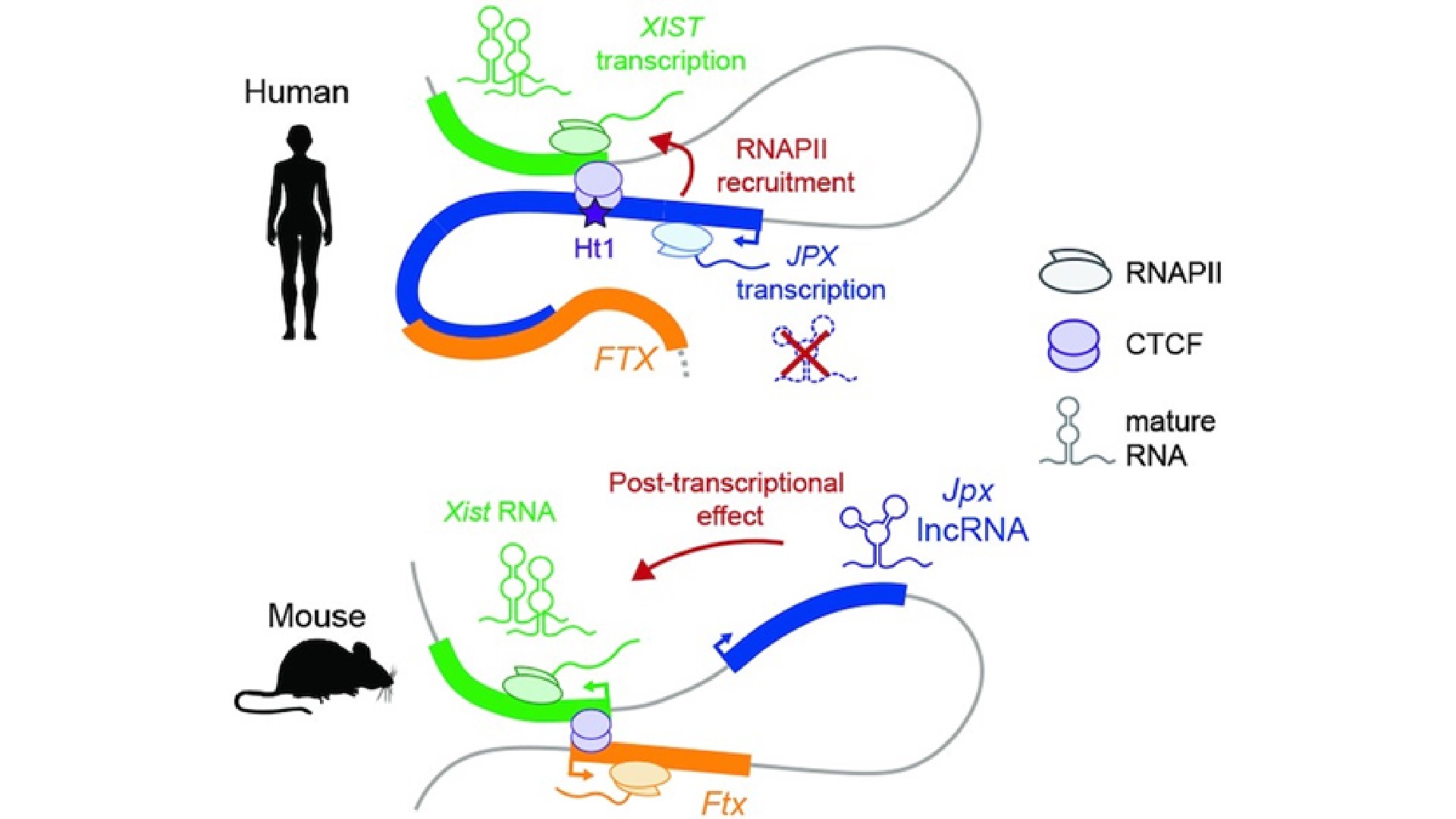 Graphical abstract
In contrast to the mouse, human JPX regulates XIST through mechanisms that are independent of JPX mature transcript, but which involve JPX transcription.
© The Author(s) 2023. Published by Oxford University Press on behalf of Nucleic Acids Research.
Species-specific regulation of XIST by the JPX/FTX orthologs.
Rosspopoff O, Cazottes E, Huret C, Loda A, Collier AJ, Casanova M, Rugg-Gunn PJ, Heard E, Ouimette JF, Rougeulle C. Nucleic Acids Res. 2023 Feb 2:gkad029. doi: 10.1093/nar/gkad029.
Romina Facchinello is joining the lab for her Master's internship (Magistère Européen de Génétique). Welcome Romina!Read more
The French Society of Genetics (SFG) 2022 medal, Janine BEISSON prize, was awarded to Claire ROUGEULLE by her Professor of genetics Bernard DUJON (former president of the SFG) in the presence of the current vice-presidents of the SFG Clément Carré and Frédéric Bernard...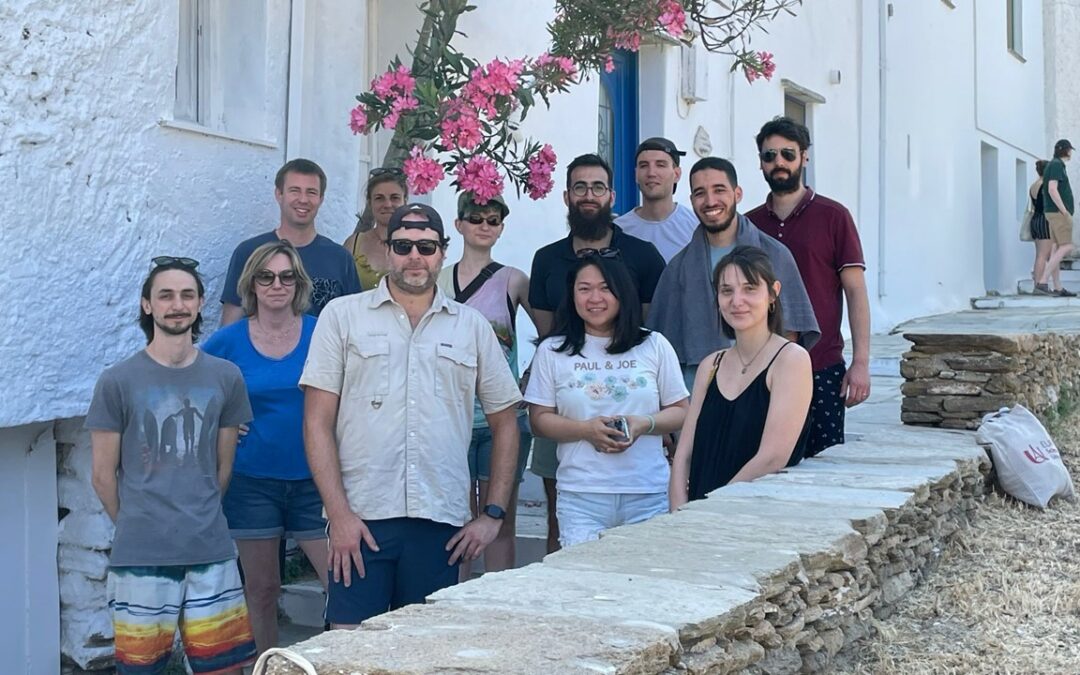 The team took advantage of a few days on Tinos island to present and discuss its results with the research teams of Edith Heard (EMBL) and Joost Gribnau (Erasmus MC). Nice moments of scientific exchanges between the...