Monday, September 18, 2023, at 10:00 am
Yoichi Shinkai
RIKEN Saitama, Japan
Invited by Pierre-Antoine Defossez
"Histone modifications in genome regulation"
The seminar will take place in the Buffon auditorium, Institut Jacques Monod. Buffon building, 15 rue Hélène Brion, Paris 13th.
Zoom link for remote attendees:
https://u-paris.zoom.us/j/86114422072?pwd=VzJ0c2pxcHl4OWppekx3MldlM2Y4QT09
Contact: sophie.polo@univ-paris-diderot.fr
Relevant publications from the speaker:

Histidine N1-position-specific methyltransferase CARNMT1 targets C3H zinc finger proteins and modulates RNA metabolism.
Shimazu T, Yoshimoto R, Kotoshiba K, Suzuki T, Matoba S, Hirose M, Akakabe M, Sohtome Y, Sodeoka M, Ogura A, Dohmae N, Shinkai Y. Genes Dev. 2023 Aug 23. doi: 10.1101/gad.350755.123.
Epigenetic plasticity safeguards heterochromatin configuration in mammals.
Fukuda K, Shimi T, Shimura C, Ono T, Suzuki T, Onoue K, Okayama S, Miura H, Hiratani I, Ikeda K, Okada Y, Dohmae N, Yonemura S, Inoue A, Kimura H, Shinkai Y. Nucleic Acids Res. 2023 Jul 7;51(12):6190-6207. doi: 10.1093/nar/gkad387.
Potential role of KRAB-ZFP binding and transcriptional states on DNA methylation of retroelements in human male germ cells.
Fukuda K, Makino Y, Kaneko S, Shimura C, Okada Y, Ichiyanagi K, Shinkai Y. Elife. 2022 Mar 22;11:e76822. doi: 10.7554/eLife.76822.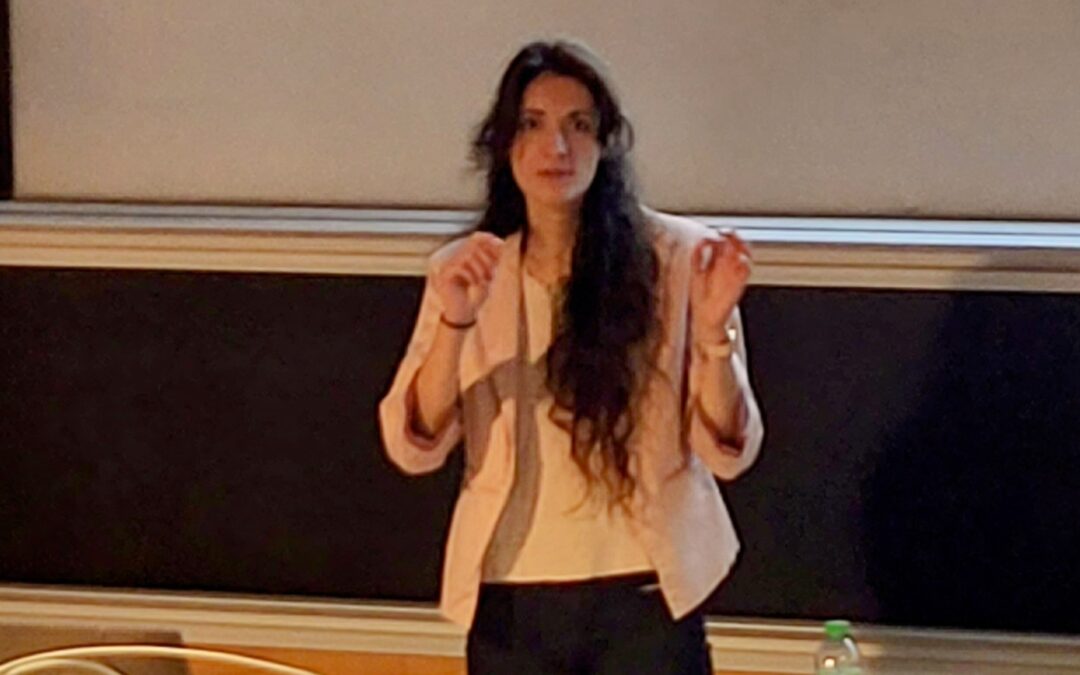 Congratulations to Dr. Aurélie Richard, who spent four and a half years in the team during her second year of a master's degree and her PhD.Aurélie has worked very hard over all these years and deserves her new PhD title, earned after her thesis defense on November...