Wednesday, April 26th, 2023, at 11:00 am
Maria Rostovskaya
Babraham Institute, Cambridge, UK
Invited by Claire Rougeulle
"Molecular timetables of differentiation: making the right shape at the right time"
The seminar will take place in the Institut Jacques Monod seminar room (RB-18B). Buffon building, 15 rue Hélène Brion, Paris 13th.
Zoom link for remote attendees:
https://u-paris.zoom.us/j/86114422072?pwd=VzJ0c2pxcHl4OWppekx3MldlM2Y4QT09
Contact: sophie.polo@univ-paris-diderot.fr
Relevant publications from the speaker:
Amniogenesis occurs in two independent waves in primates.
Rostovskaya M, Andrews S, Reik W, Rugg-Gunn PJ. Cell Stem Cell. 2022 May 5;29(5):744-759.e6. doi: 10.1016/j.stem.2022.03.014. Epub 2022 Apr 18.
8C-like cells capture the human zygotic genome activation program in vitro.
Taubenschmid-Stowers J, Rostovskaya M, Santos F, Ljung S, Argelaguet R, Krueger F, Nichols J, Reik W. Cell Stem Cell. 2022 Mar 3;29(3):449-459.e6. doi: 10.1016/j.stem.2022.01.014. Epub 2022 Feb 24.
Capacitation of human naïve pluripotent stem cells for multi-lineage differentiation.
Rostovskaya M, Stirparo GG, Smith A. Development. 2019 Apr 3;146(7):dev172916. doi: 10.1242/dev.172916.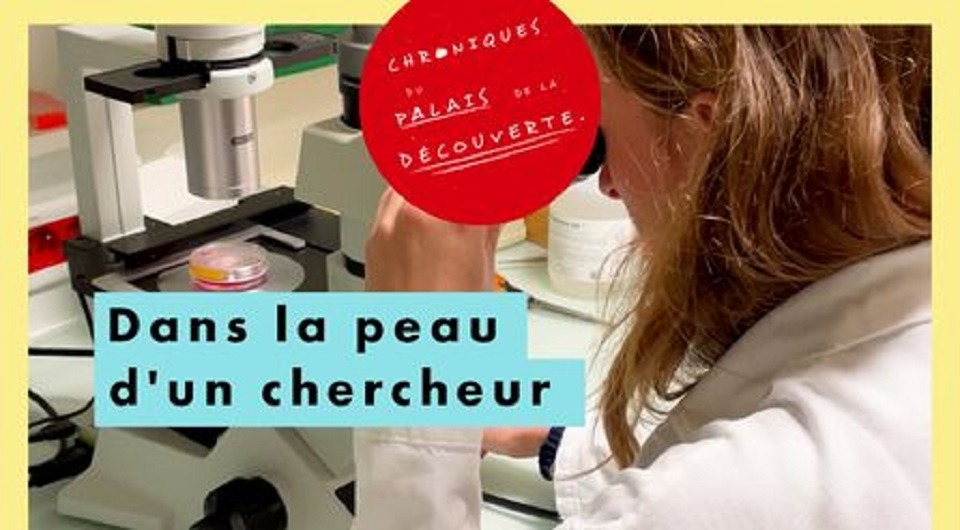 Katia, research engineer and CRISPR/Cas9 expert, welcomed a team from the "Palais de la Découverte" to help them prepare a future exhibition about genetics in the museum. Discover their visit through this short video (in French): Read more