Interface Développement et Environnement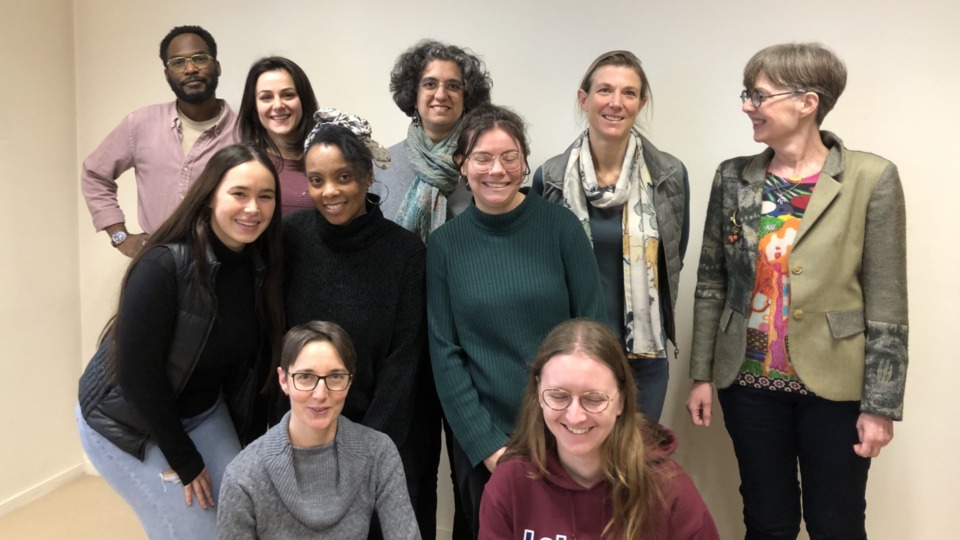 Equipe Mezger
Décembre 2022
Nos principaux objectifs
Notre équipe s'intéresse aux liens entre le développement du cerveau, son intégrité fonctionnelle, et le stress environnemental. Plus précisément, nous cherchons à comprendre à la fois au niveau cellulaire et au niveau moléculaire, quelles sont les interactions entre les voies de réponse au stress cellulaire et les régulations épigénétiques et transcriptionnelles qui entrent en jeu dans le cerveau en développement, en conditions normale et pathologique.
Nous avons pu observer que les facteurs de transcription du choc thermique HSF (Heat Shock transcription Factors) qui participent au maintien de la protéostasie cellulaire en condition de stress, ont également un rôle développemental, en particulier dans le cerveau où ils sont actifs et nécessaire au développement correct. Nous cherchons donc à comprendre si les altérations développementales observées en condition de stress et dans les maladies génétiques pourraient être dues, au moins en partie à un dérèglement des voies de réponse au stress.
Nos thèmes de recherche
Nos centres d'intérêts s'articulent autour de deux axes :
Clarifier le lien entre les voies du stress cellulaire, impliquant en particulier le facteur HSF2, et la mise en place d'un cerveau fonctionnel notamment par l'étude de pathologies neurodéveloppementales.
Comprendre comment des stress prénataux, comme la neuroinflammation et l'exposition à l'alcool impactent la mise en place du programme de différenciation neural au niveau du transcriptome et du neuro-épigénome.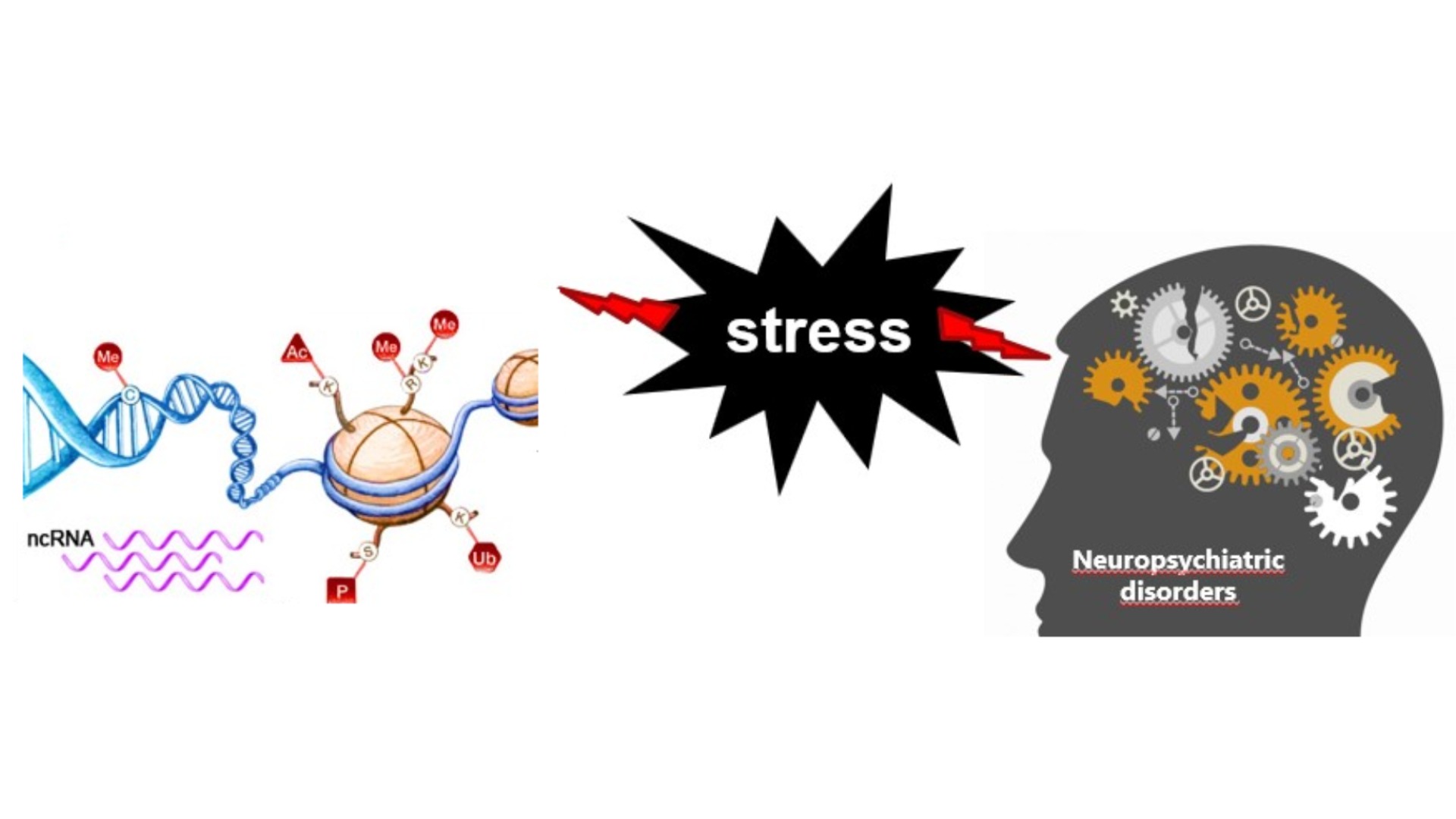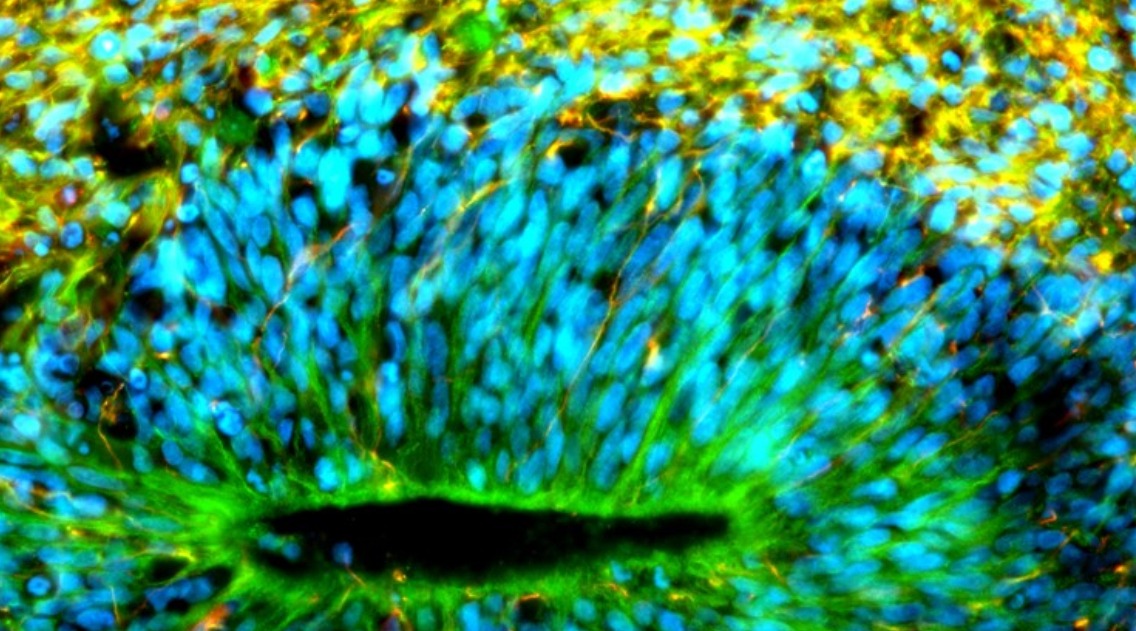 Stress et maladies neurodéveloppementales
Nos publications
2022
2021
2020
2019
2018
2017
Variations in brain defects result from cellular mosaicism in the activation of heat shock signalling. Ishii S, Torii M, Son AI, Rajendraprasad M, Morozov YM, Kawasawa YI, Salzberg AC, Fujimoto M, Brennand K, Nakai A, Mezger V, Gage FH, Rakic P, Hashimoto-Torii K.

Nat Commun

. 2017 May 2;8:15157. PMID: 28462912
Methylomic changes during conversion to psychosis. Kebir O, Chaumette B, Rivollier F, Miozzo F, Lemieux Perreault LP, Barhdadi A, Provost S, Plaze M, Bourgin J; ICAAR team, Gaillard R, Mezger V, Dubé MP, Krebs MO.

Mol Psychiatry

. 2017 Apr;22(4):512-518. PMID: 27113994
2015
2014
2011
Heat shock factor 2 is required for maintaining proteostasis against febrile-range thermal stress and polyglutamine aggregation. Shinkawa T, Tan K, Fujimoto M, Hayashida N, Yamamoto K, Takaki E, Takii R, Prakasam R, Inouye S, Mezger V, Nakai A.

Mol Biol Cell

. 2011 Oct;22(19):3571-83. PMID: 21813737
2010
Membres
Financements
Nos travaux sont financés par :
Contact
Valérie Mezger, valerie.mezger@u-paris.fr
Si vous êtes intéressé par rejoindre notre équipe, envoyez-nous votre CV et votre lettre de motivation, nous les étudierons avec intérêt.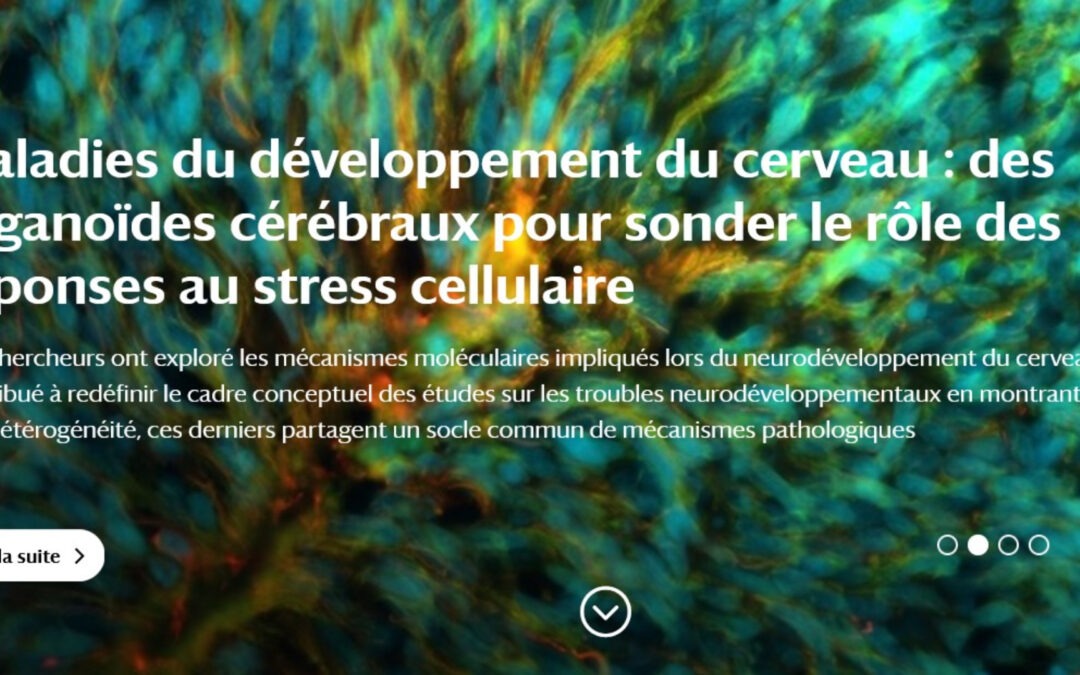 L'université Paris Cité s'est intéressée à notre publication récente démontrant le rôle des voies du stress cellulaire dans une  maladie neurodéveloppementale d'origine génétique, et pour laquelle nous avons mis au point un modèle d'organoïdes cérébraux. Retrouvez...